Spotlight: Tree of Ténéré
The Tree of Ténéré is a large-scale LED artwork led by Zachary Smith, which made its debut at Burning Man 2017. Featuring over 100,000 LEDs spread across a canopy of more than 15,000 leaves, the project fuses the organic form of a hyper-realistic tree with the dynamic energy of animated light.
LX Studio was the software platform used to drive the tree's algorithmic and interactive animation, with real-time input coming from live audio, MIDI keyboards + control surfaces, as well as heart-rate sensors and Muse EEG headsets.
Co-lead artist and LX Studio creator Mark C. Slee led the development of animation software and content. Co-lead artist Alexander Green and Symmetry Labs led technical production and 3D mapping (using algorithms developed by Raphael Palefsky-Smith). Co-creator Patrick Deegan managed sensor interactivity and technical community. Shlomo Zippel designed the LED control boards and firmware. An incredible team was devoted to many other aspects of the project.
The project is open source and available on GitHub: https://github.com/treeoftenere/Tenere
More information is available on the official website: https://www.treeoftenere.com
Animation programming: Mark C. Slee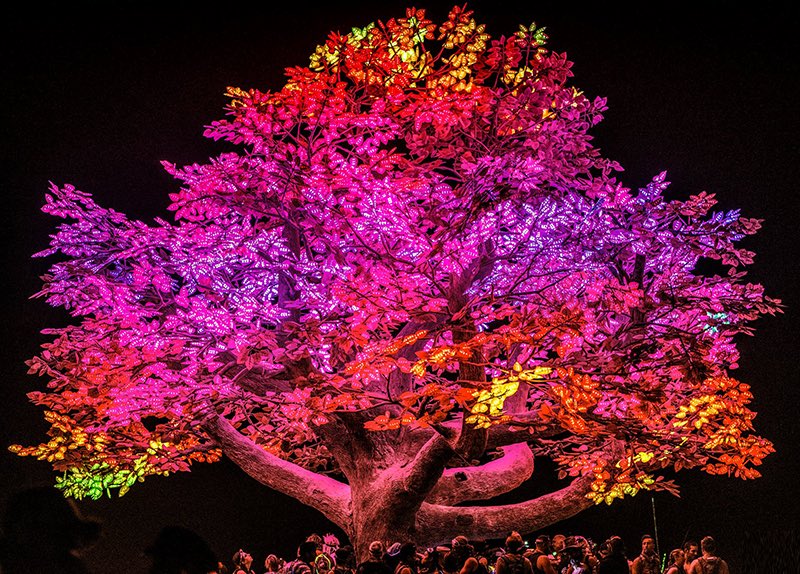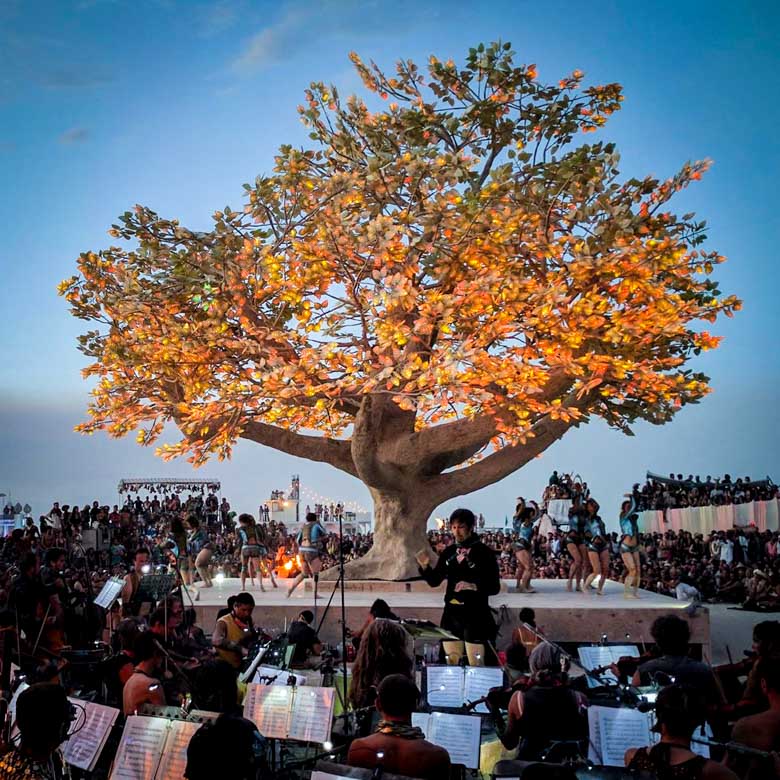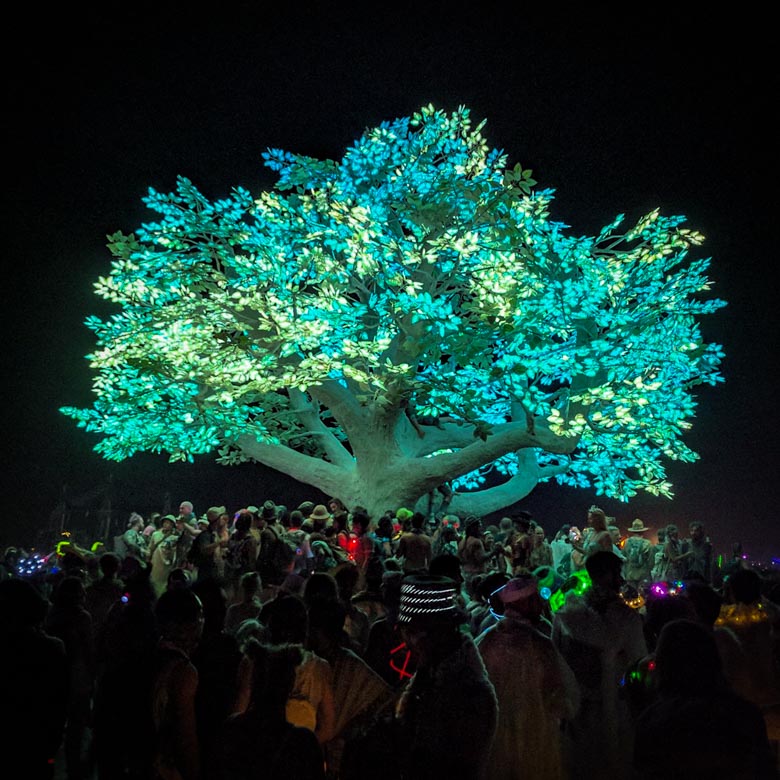 Photo Credit: Little Light Photography (above), Christopher Slee (below)